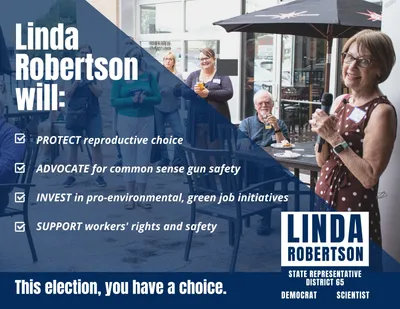 Your Donation Helps
Every penny helps in local, grassroots elections!
$120 buys two LARGE Linda yard signs
$100 buys 1,600 door hangers
$51 buys 17 Linda yard signs
$51 buys 100 postcard stamps
$27.50 buys 500 postcards
Anything you can donate is so appreciated!
Donating by Check?
Please mail donations to:
Friends of Linda Robertson
c/o Joy Duerr | Treasurer
415 Oak Street
Saint Charles, IL 60174
Contributions are not tax deductible. A copy of our report is (or will be) available at the Illinois State Board of Elections.