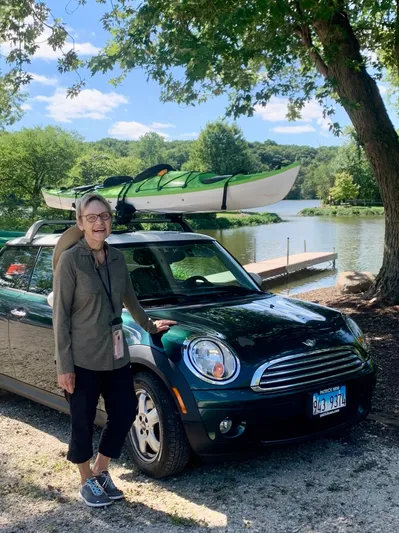 Scientist and Democrat
Linda Robertson is an environmental/industrial microbiologist who works to find innovative solutions for complex problems. An astute problem solver, she led research in water and wastewater projects for Weyerhaeuser and Nalco, was awarded 12 patents, starting her own international consulting business in 2007.
As the mother of two adult daughters and grandmother of two delightful grandsons, Linda understands the challenges of having a family and balancing work and life.
Strongly supporting a person's right to make decisions for their own body, Linda believes reproductive health care decisions should be made between a woman and a doctor, not politicians.
Linda sees climate change as a crisis issue, threatening the quality of life on this planet and our children's future. She has worked on energy conservation issues and methods to eliminate air and water pollution.
Linda is a staunch supporter of common-sense gun laws. The unprecedented number of mass shootings in the U.S. is not only tragic, it's avoidable and all gun violence must be examined as a public health issue.
Linda and her husband, Len Robertson, moved to St Charles in 1988 to raise their daughters. Len is a retired teacher and current fiction writer. Linda enjoys kayaking on the Fox River, which is a wonderful resource and treasure of the Fox River Valley. An avid gardener, she enjoys sharing perennials with other gardeners.
What Inspired Linda to Run for Office
Scientists tend to be among the least likely to run for political office. Linda loves solving complex technical problems. While being involved in local politics for years, she saw herself only as a supporter of other candidates, not as a candidate herself.
However, the Summer of 2022 changed Linda's mind and caused her to step forward to run for the Illinois General Assembly. Voters needed a choice. There was going to be no choice in the 2022 general election for Illinois House District 65. The incumbent, Dan Ugaste, was running unopposed. His voting record showed he mainly voted no or was absent with few if any legislative accomplishments. Linda ran a positive campaign, based on personally listening and talking to voters. He didn't support legislation to protect or help families in the district. He voted against childcare, nursing homes, preventive healthcare, women's rights to their own bodies and many other things that help provide a healthy community.
What made Linda run in 2022? The leak about Roe v Wade from the Supreme Court brought her to a rally at a local courthouse. Then came the Buffalo shootings. Uvalde showed that the "good guy with a gun" is bogus against a gunman with an assault rifle. Children, the ages of her grandsons, slaughtered. Then came mass murder in Highland Park on the 4th of July. She went from weeping to deep anger. Shouldn't children's lives matter more than unfettered gun access? The incumbent, in what was an uncontested race, didn't have a problem with ghost guns or common gun sense and has a 92% voting alignment with the NRA. As a scientist, she believed we need logical, sensible gun safety laws. Linda wanted voters in IL65 to have a choice. She ran a positive campaign, based on personally listening and talking to voters. She received almost 47% of the votes in November 2022.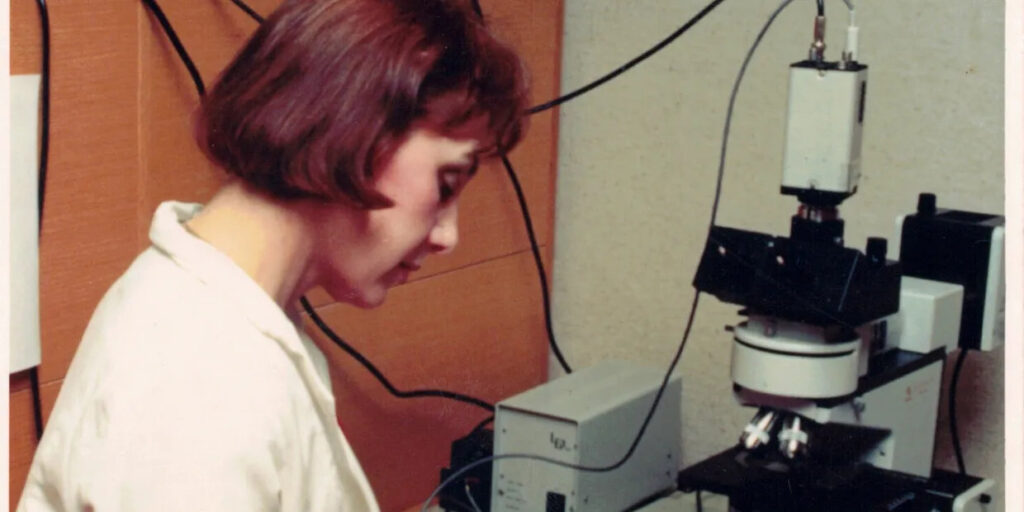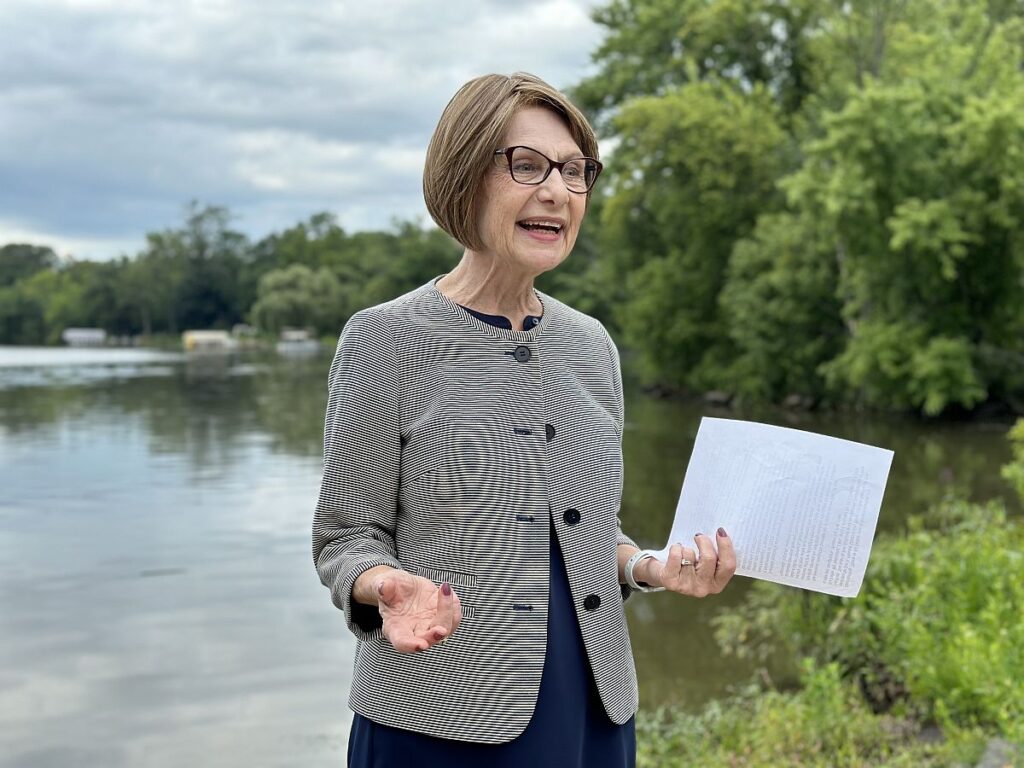 Why Linda is Running in the 2024 Election
We are still not being well represented by the incumbent office holder. He has voted against sensible gun safety reforms, against protecting abortion rights, against clean energy initiatives, against union rights, and more. Illinois District 65 voters deserve a full-time legislator who believes in making decisions based on facts and evidence. Linda will fight for our rights and our future:
Linda is committed to fighting climate change and supports clean energy initiatives. She believes that avoiding the coming catastrophe is far more cost effective than ignoring costly problems. She will advocate for proactive legislation to improve energy efficiency, promote the transition to renewable energy and create clean energy jobs.
She will defend women's reproductive rights. Health care decisions belong between a woman and her doctor. Legislation protecting our rights at the state level is critical.
Linda supports accessible and affordable childcare – this benefits both families and society. We need to build strong healthy communities, protected and supported.
Linda believes gun violence is not only tragic, it is avoidable. We have the right to be safe. She will work across the aisle to enact common-sense gun safety legislation.
Linda is a strong advocate for public education. She will work to support efforts to ensure all students can graduate from high school, prepared to pursue a variety of career pathways from the trades to higher education. She is a proponent of workforce development programs that lead jobs of the future.
To get things done, Linda is committed to listening to all points of view, logically assessing the facts and working with leaders on both sides of the aisle to build a better Illinois future.
So, why is Linda running in 2024? Linda is confident that, with a full election schedule runway in front of her, her team will come out ahead in 2024 and prevent her opponent from securing a fourth term. She is committed to building stronger families, stronger communities and a healthy environment. She gives voters a choice. Do you want to vote for a better future or vote for more of the same?
Learn More About Linda's Issues